Today marks the 20 year anniversary for Russell Mulcahy's The Shadow starring Alec Baldwin, Penelope Ann Miller and John Lone. I saw it in the theater and it has been one of my favorite movies ever since.  We recently discussed this movie on Episode 15 of the Cult Film Club.  We also listed out 30 of the things we love about The Shadow right here.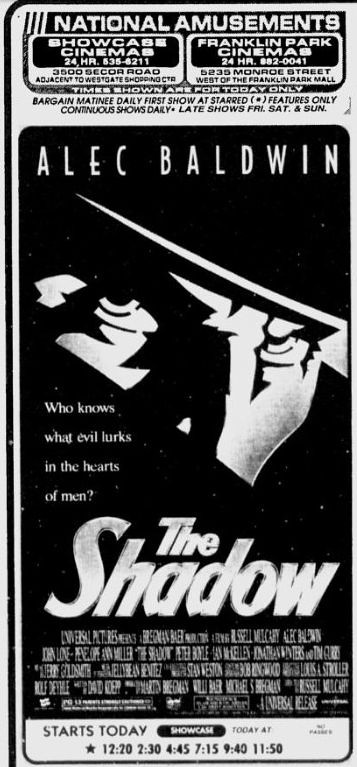 Here's what the newspaper ad for this movie looked like when it premiered on July 1, 1994.
I've been quietly collecting and picking up memorabilia from this movie over the last few years.
Like many movies of the time, The Shadow received an official movie magazine which featured articles interviewing the cast and crew and talking about the character of The Shadow.
It would also receive a novelization written by genre superstar James Luceno.